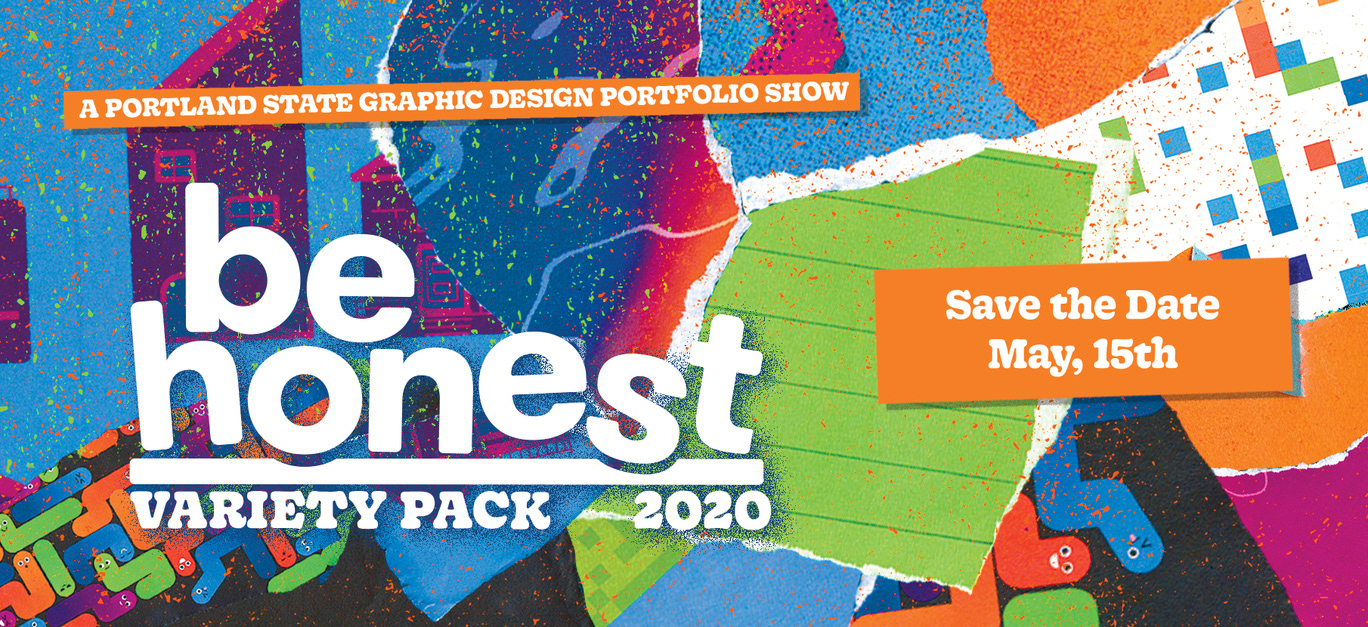 The idea behind the show's theme, "Variety Pack", stemmed from the idea that, like a variety pack, the graphic design students at Portland State University have so much variety and uniqueness to them that it should be advertised. We, as the creative direction team, decided to illustrate this by creating a wide selection of patterns, illustrations, and designs (all beneath a color palette).
The event website can be viewed here!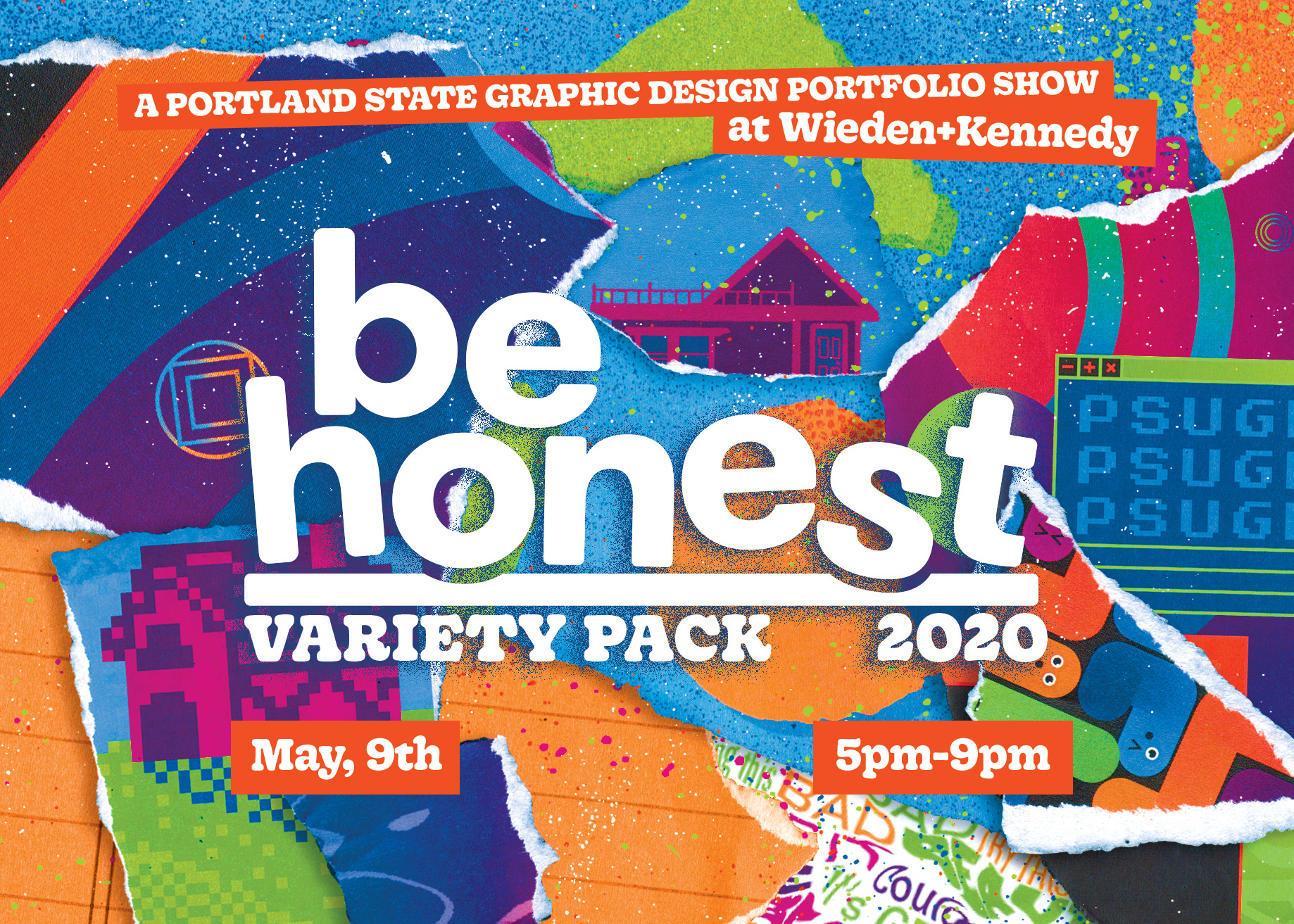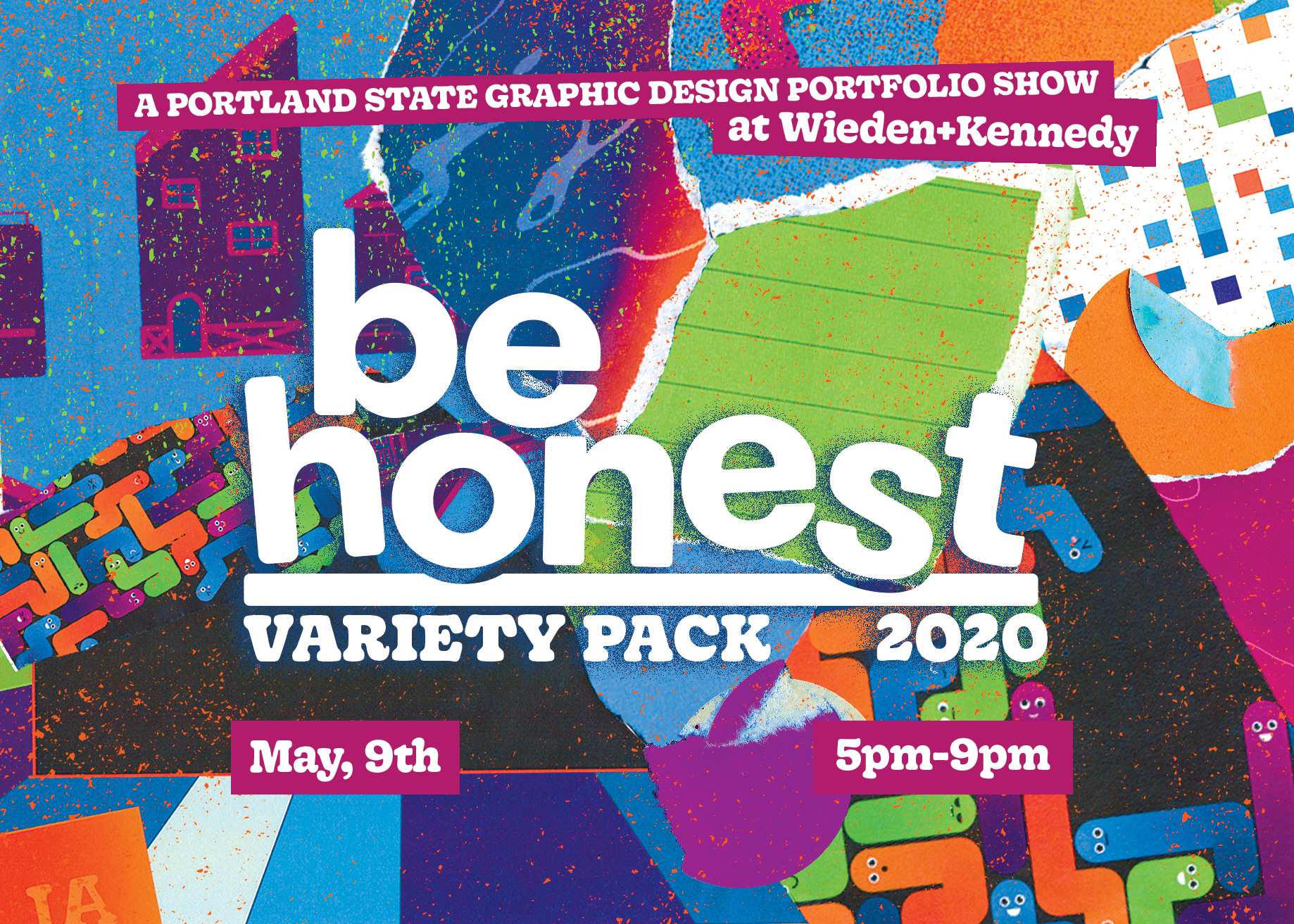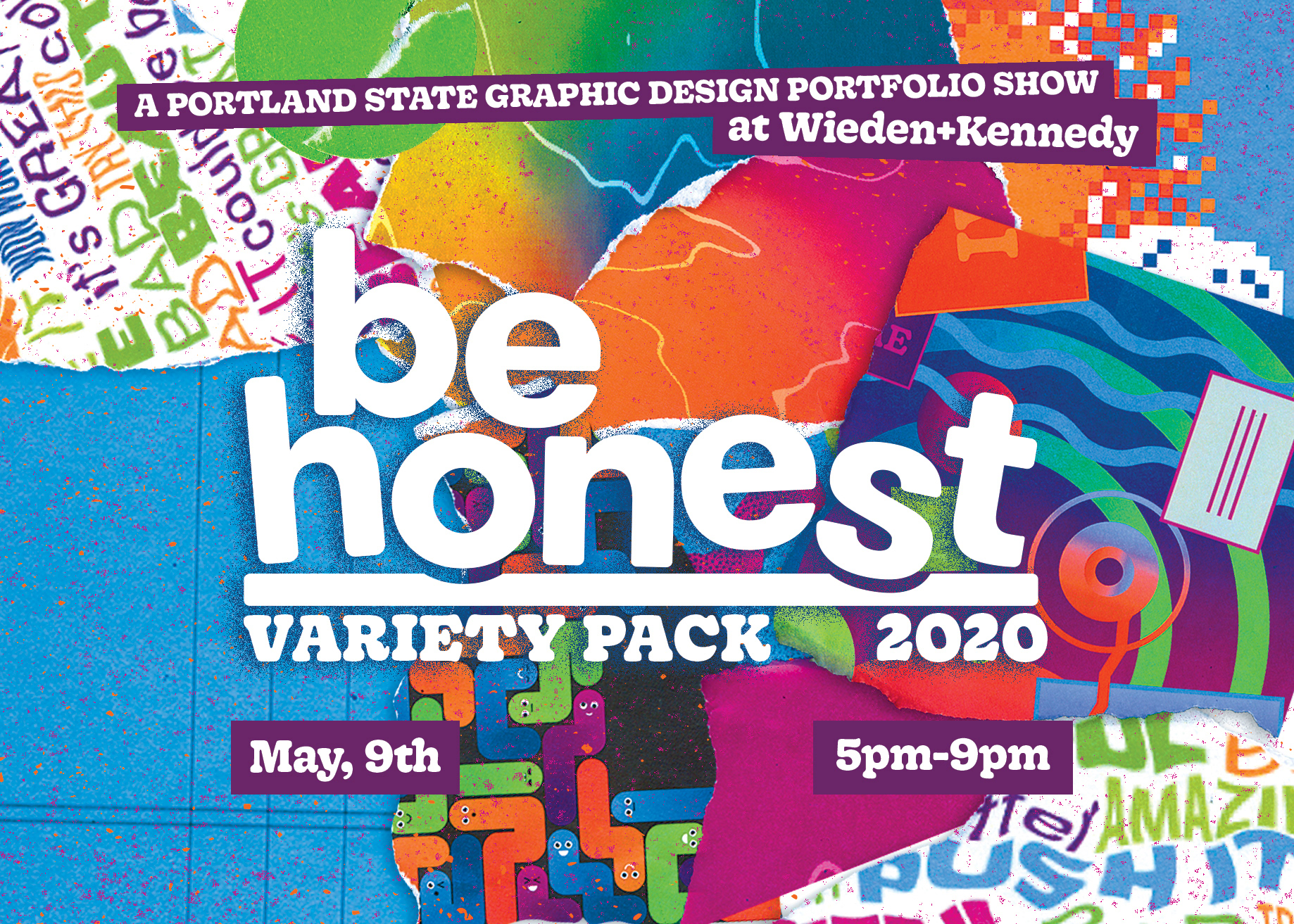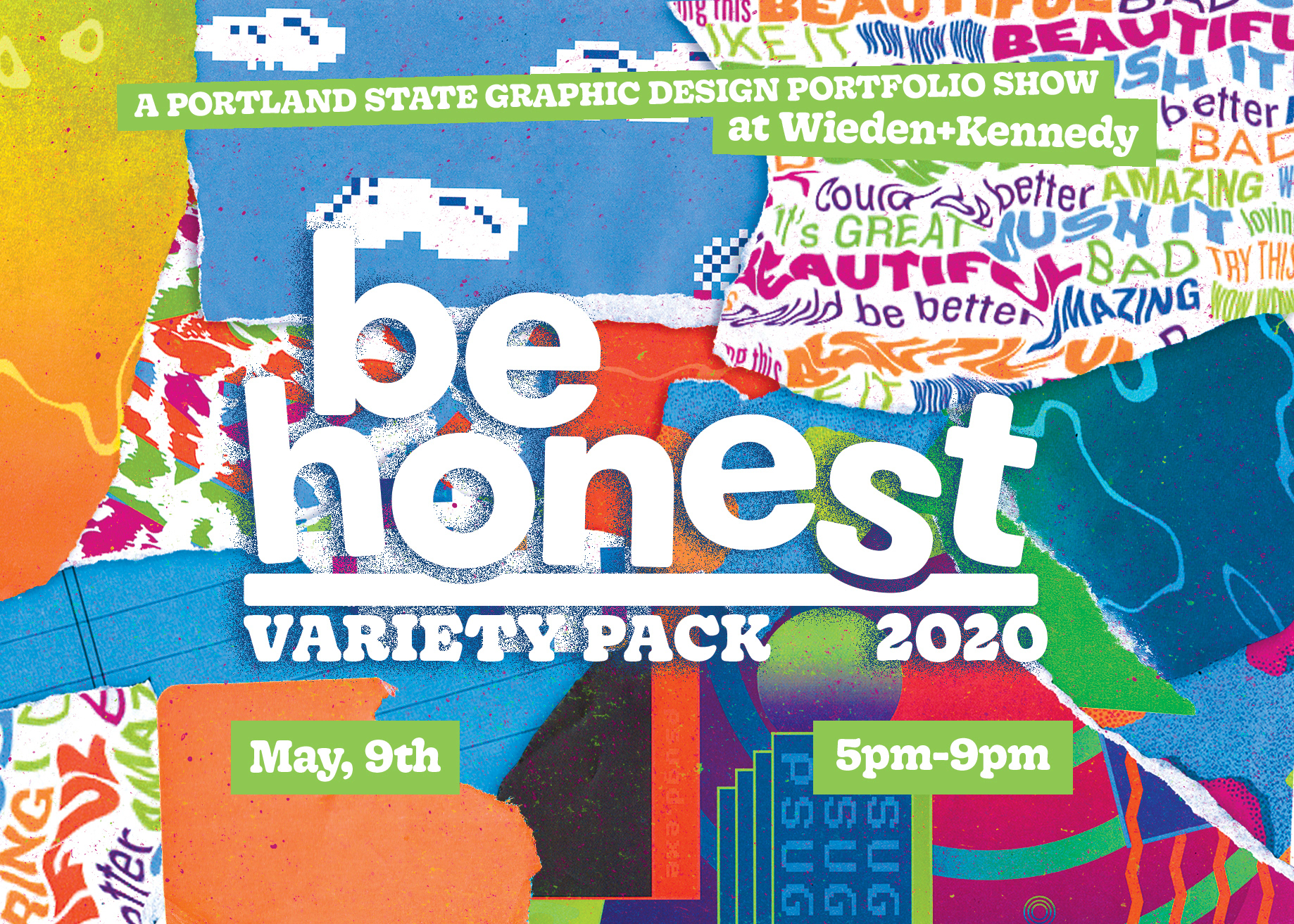 (Above) The original plan was to do a strong print advertising campaign using these postcards.

(Below) The beginning of the [now] all online campaign. These were Instagram post slides using the same assets the creative direction and I created.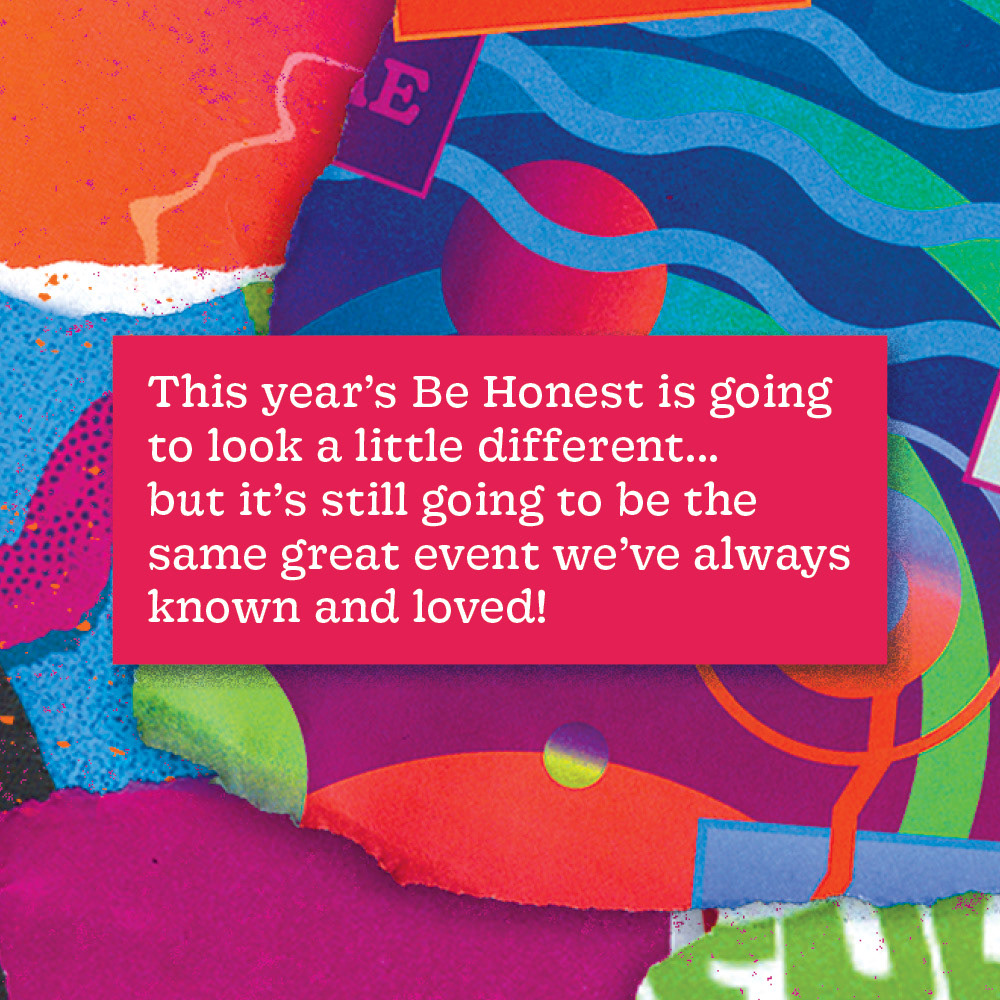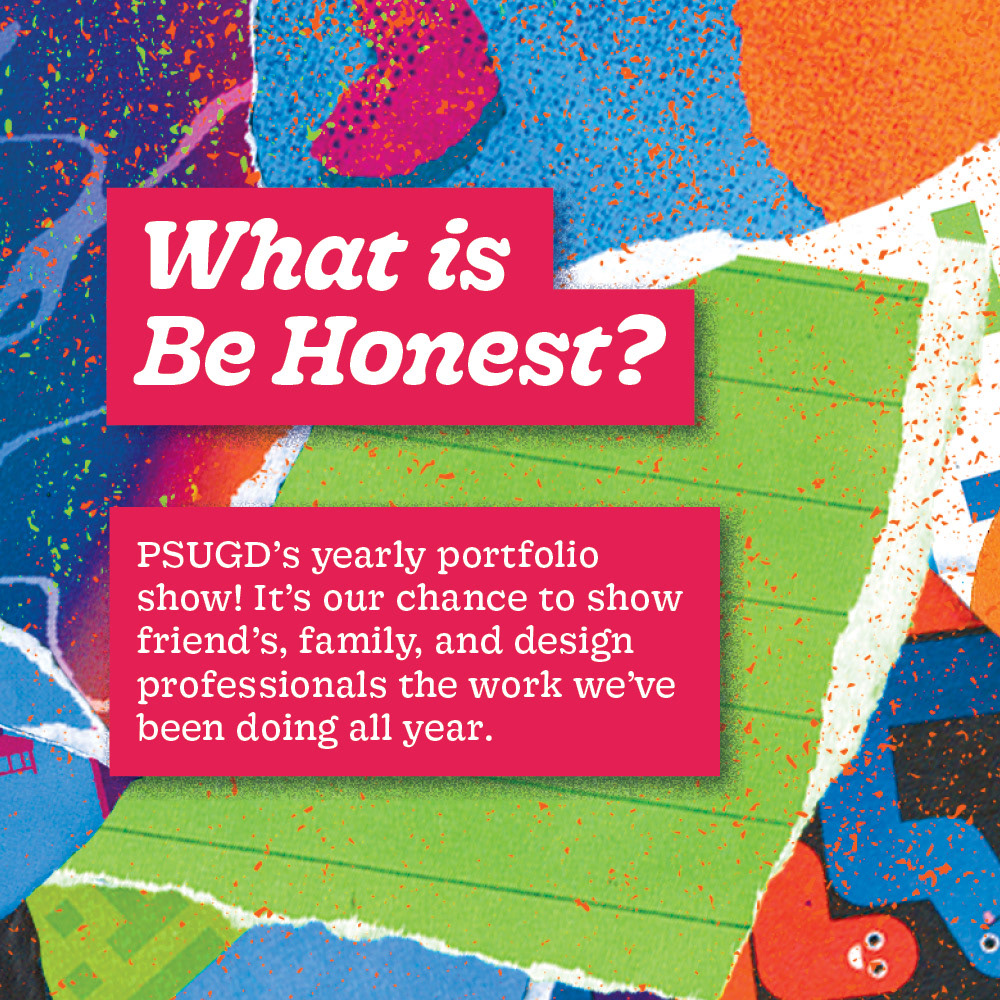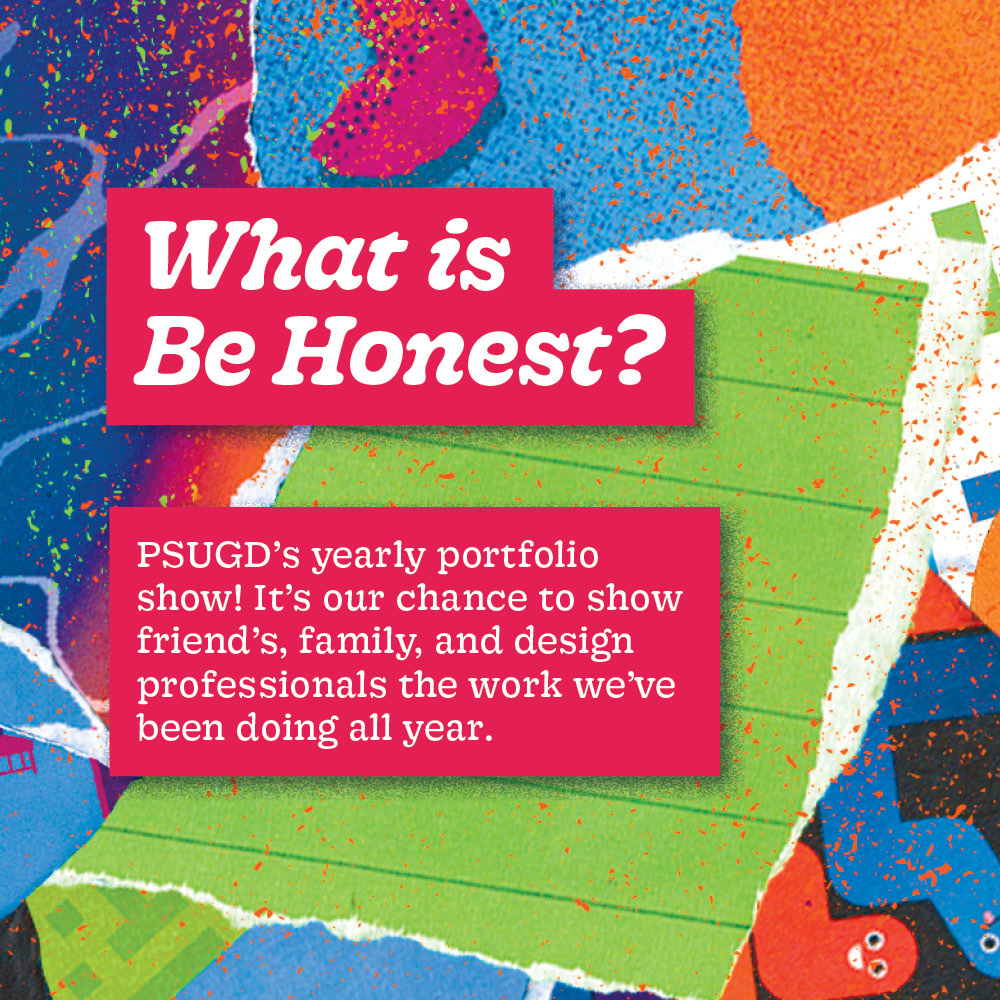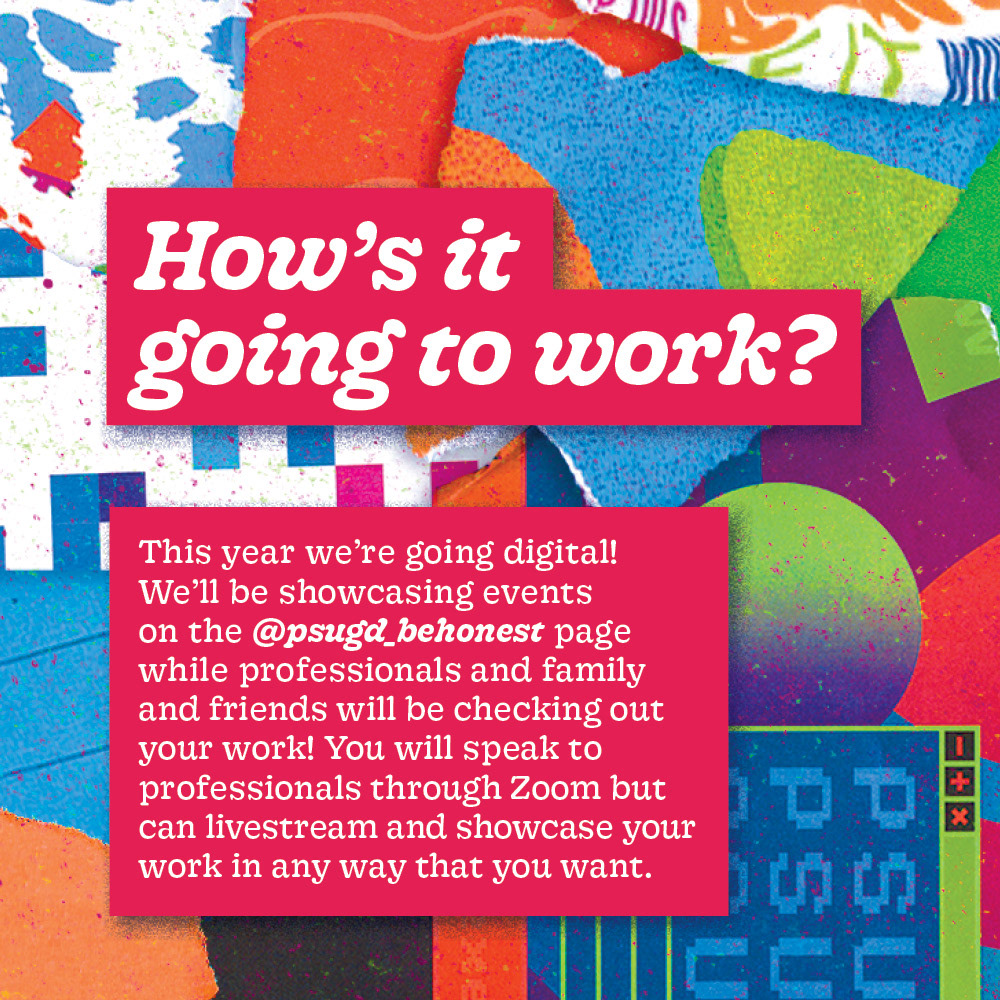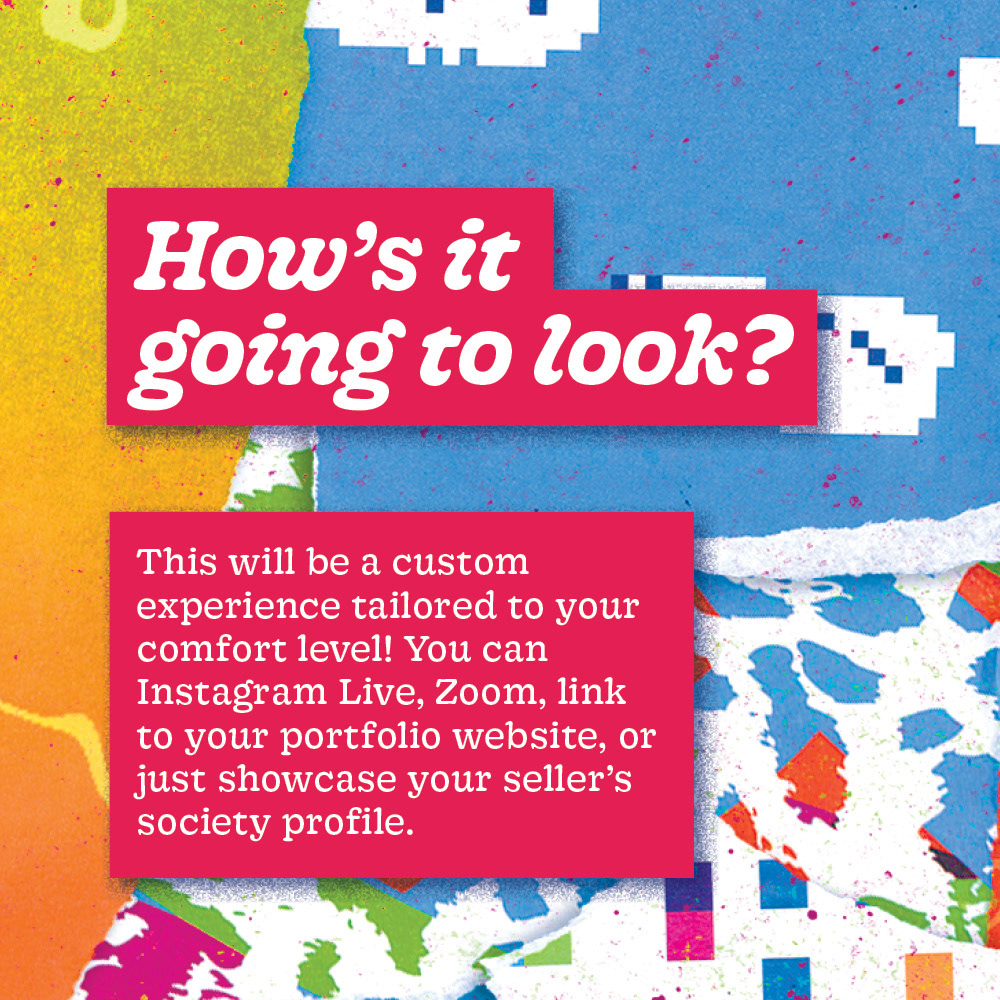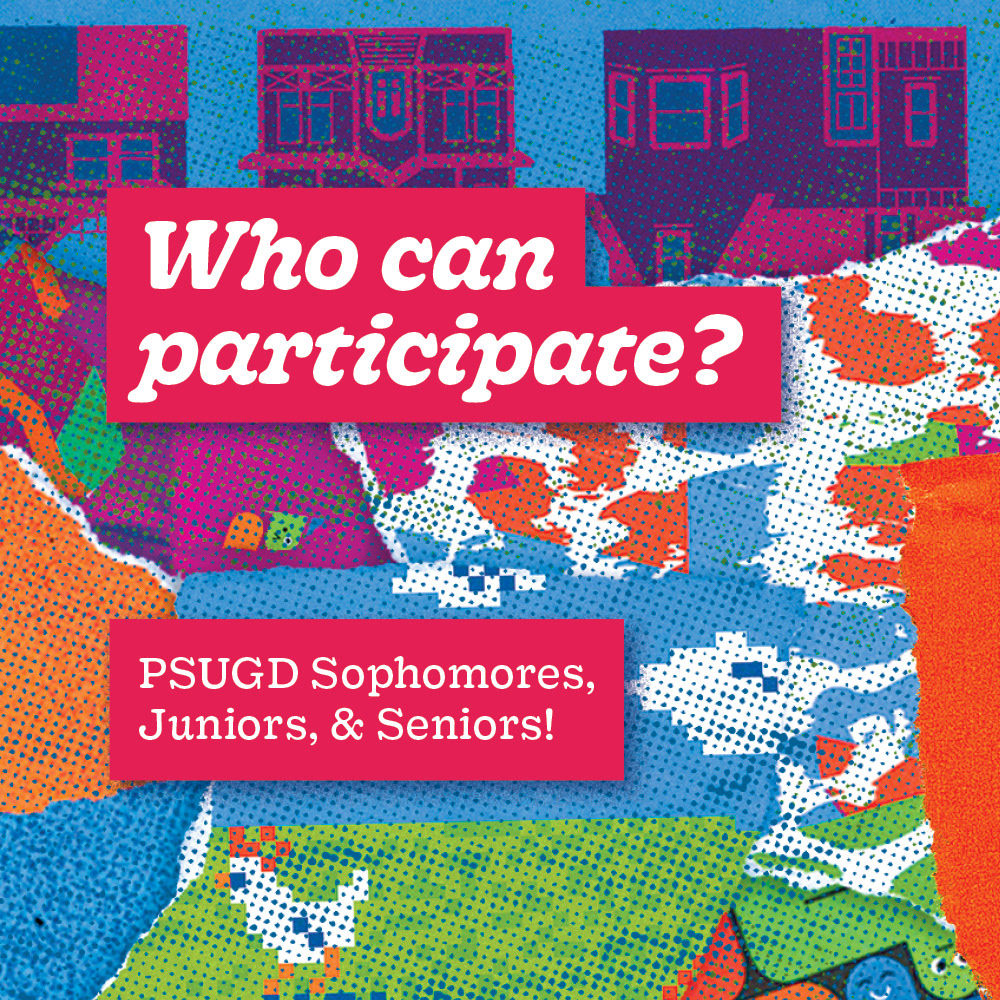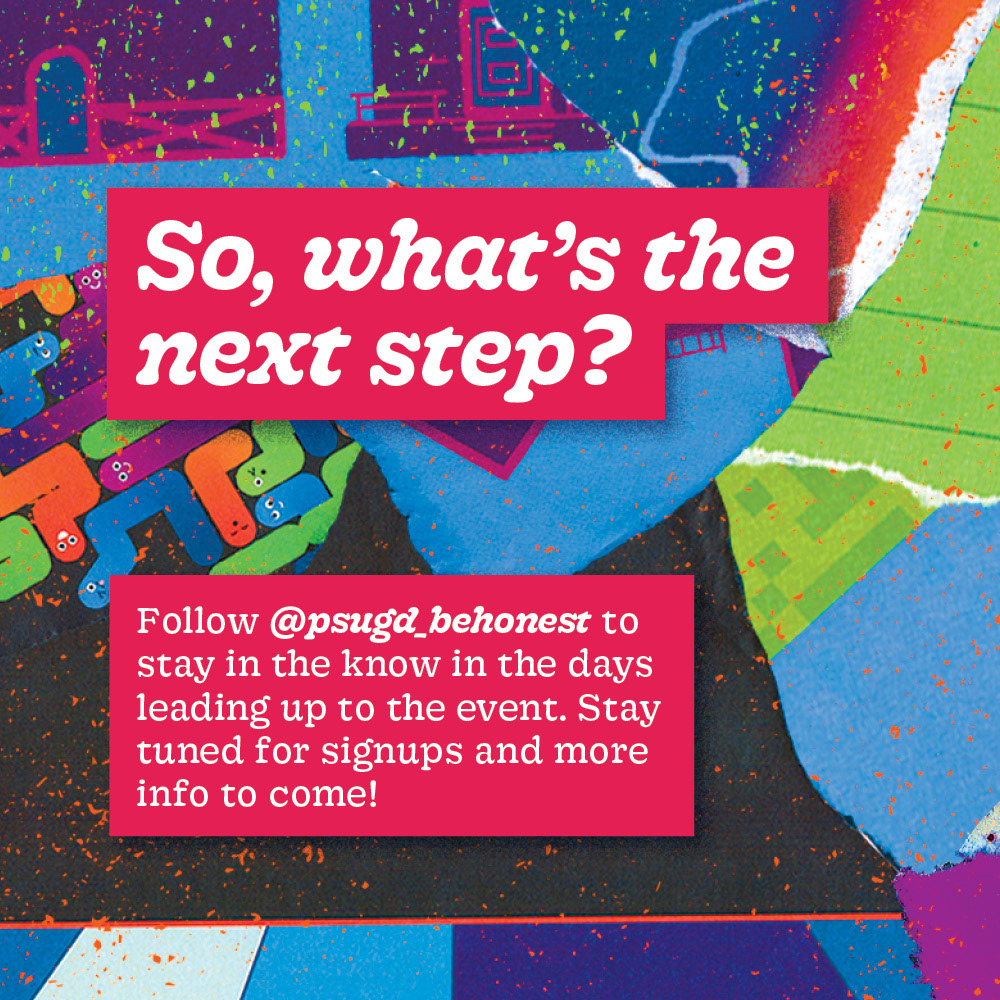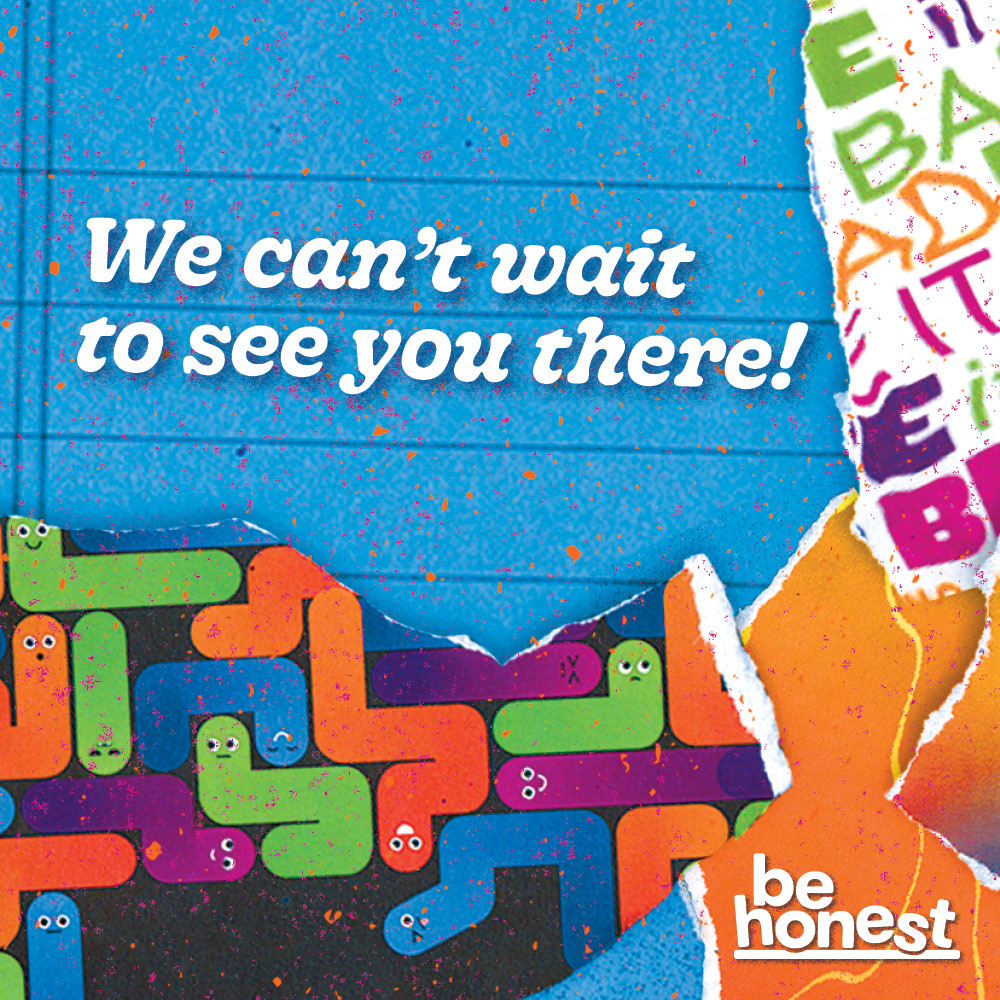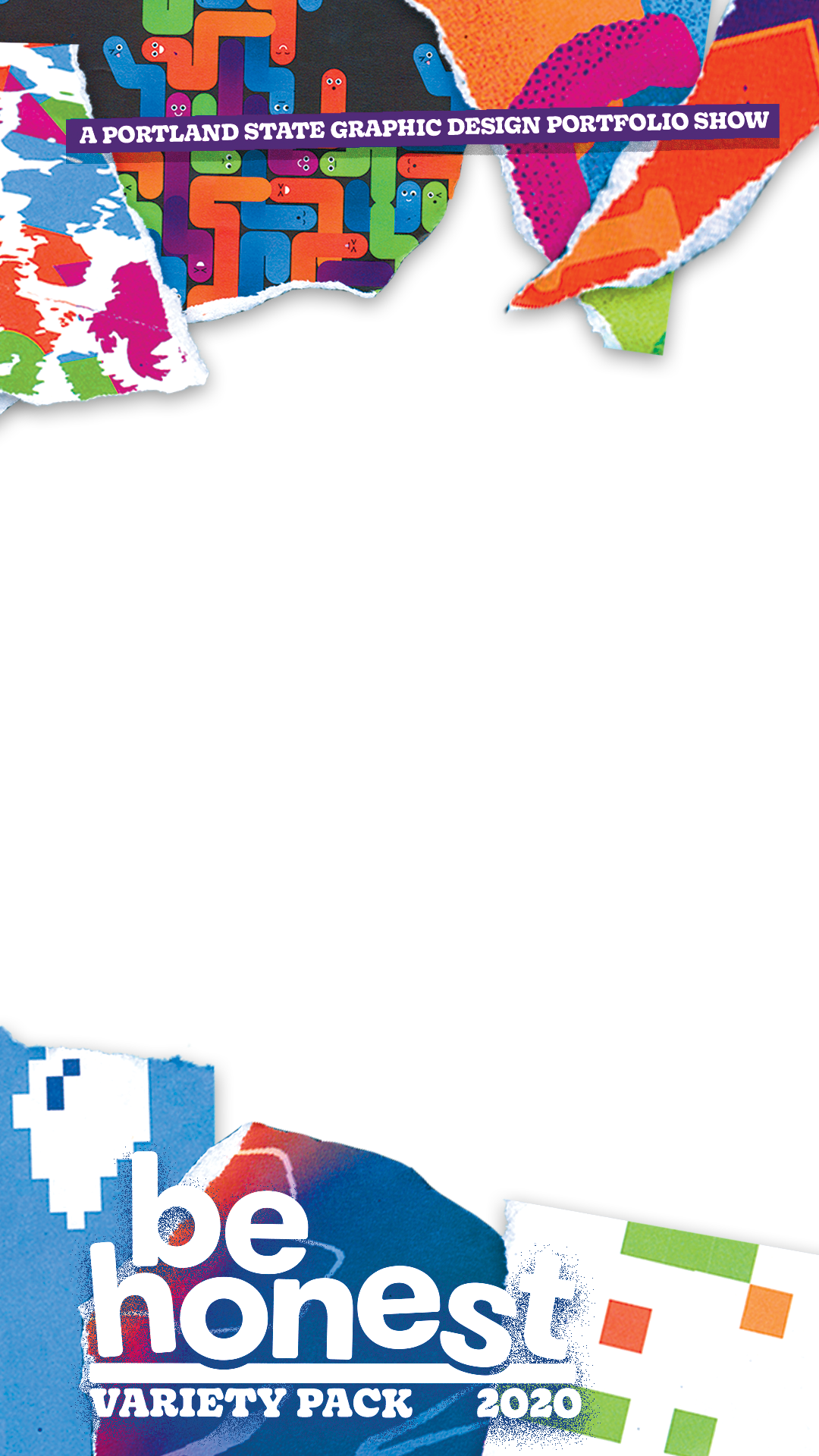 A camera filter used for Instagram Stories. The assets would appear on top of your screen when the filter is applied.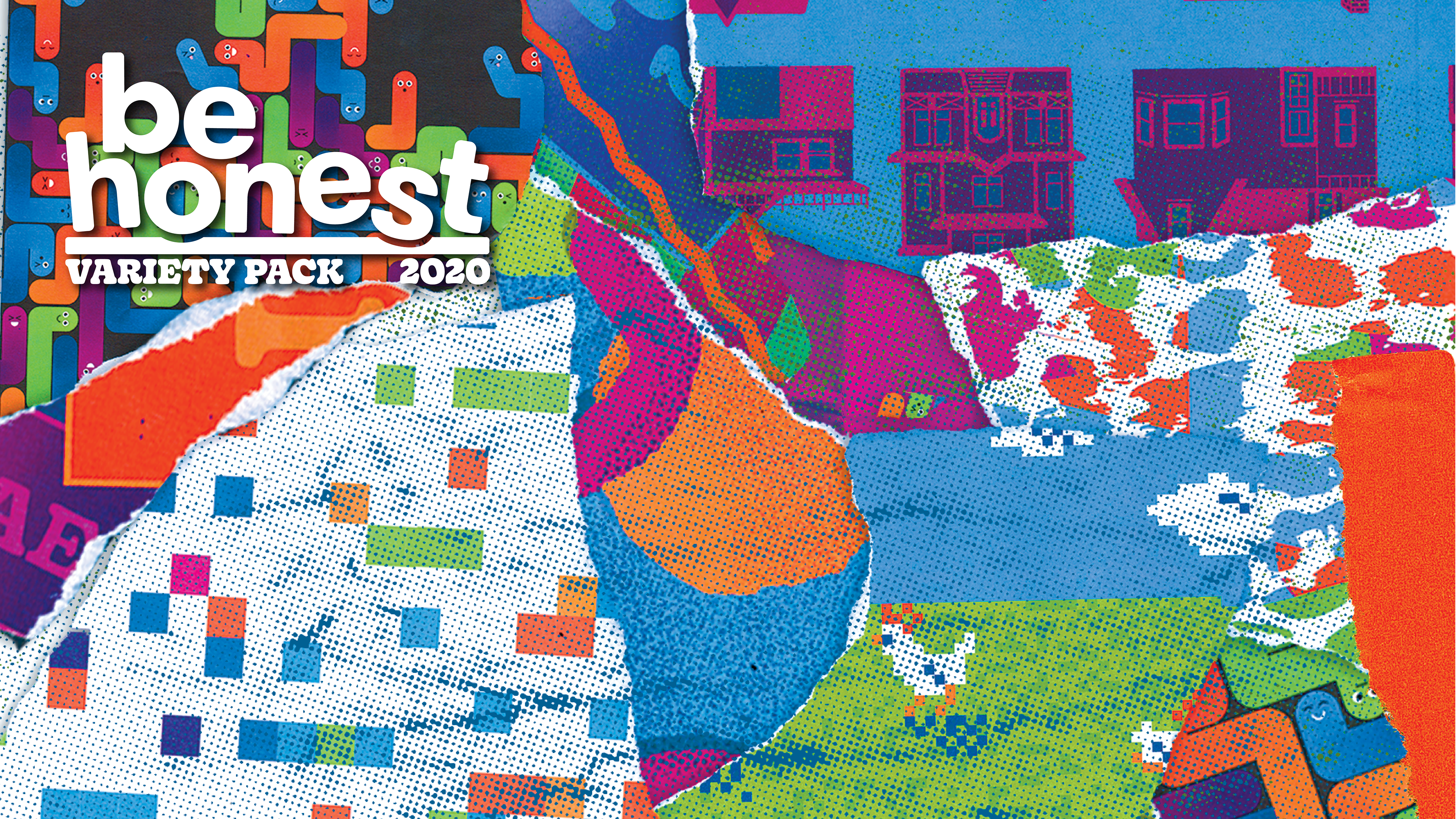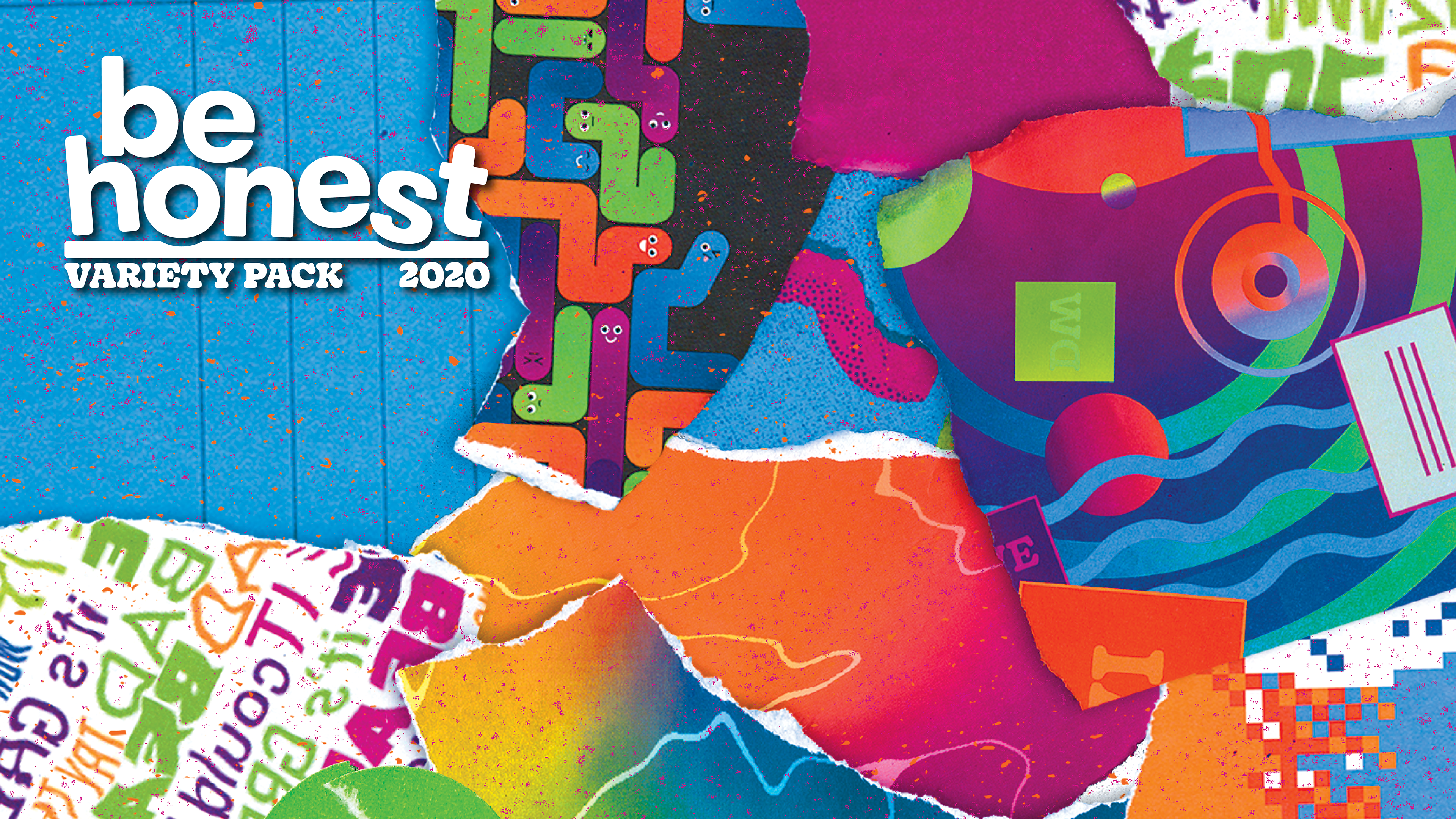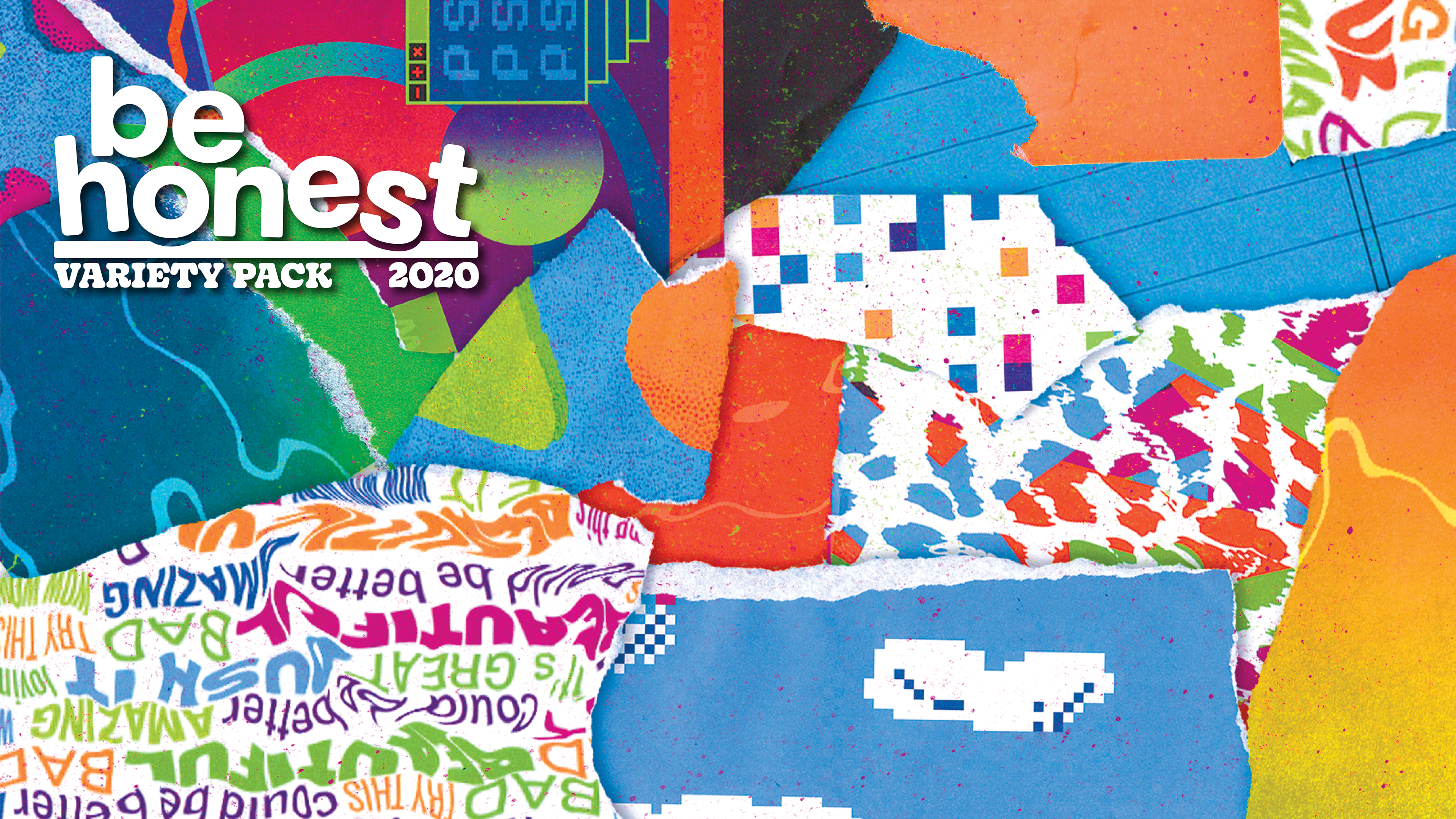 (Above) Since the event would mostly be conducted through Zoom, these virtual backgrounds were created for participants to use.